#3 in our series of in-class flipped activities
Placemat involves students working alone and together around a single piece of paper with the goal of reaching consensus on a topic.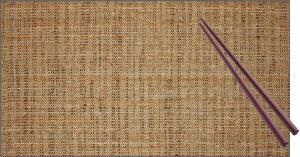 Benefits
Creates a visual display of learning
Develops and fosters group-work skills – demands skills like sharing space, reserving judgement, listening, critiquing
 When?
After pre-reading
Checking level of knowledge
Problem solving (each student writes own solution and then shares)
To come to a consensus
To assign each student a question or individual resource gathering
What do you need?
Desks arranged to allow students to reach their section of paper
Paper
Model of page set-up to display or copy
Procedure
 Divide paper into equal sections based on the number of group members and place a square or circle in the centre of the paper
Each member writes his/her ideas in an assigned section of the placemat
The groups' central idea (consensus) is written in the centre circle or square after the group has shared ideas
Layout options
The image below shows a variety of possible schemas for your placemat diagram

Idea from online source – Kielven, J 2001. Teaching Masters
Adapted from: Barrie Bennett & Carol Rolheiser, 2001. Beyond Monet: The Artful Science of Instructional Integration.