Access Your My Media after login in Canvas, click on "Add New" then choose "UTS Capture".
Please note, this is in case you wish to record your screen and then upload your recordings to Kaltura. If you already have a recording in your local drive, you can simply click on "Media upload" and upload it into Kaltura.

For Screen capture, you need to finish recording your screen, then allow some time for it to be uploaded to your My Media. You will receive notification and email after your media is uploaded.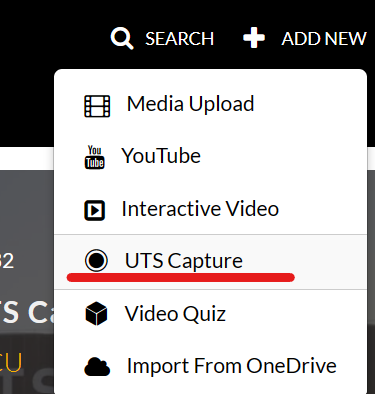 Then follow below steps for submitting it to your assignment:
Click on your assignment
Click on the text entry
Click on the three dots on the right corner
Click on the plugin icon
Click on the embed Kaltura media