By default, media that you upload is private. You can access private media on your My Media page. However, if you would like to allow your students to view all your medias relevant to the subject that you are teaching, you need to publish your media in your Media Gallery
Publishing media makes the media accessible to your students in one area, Media Gallery, by default ordered by date.
How to publish a media in a teaching subject?
Click on your media that you wish to publish
Under Actions, click on Publish
Select the subject that you would like to share this media with its students
Click Save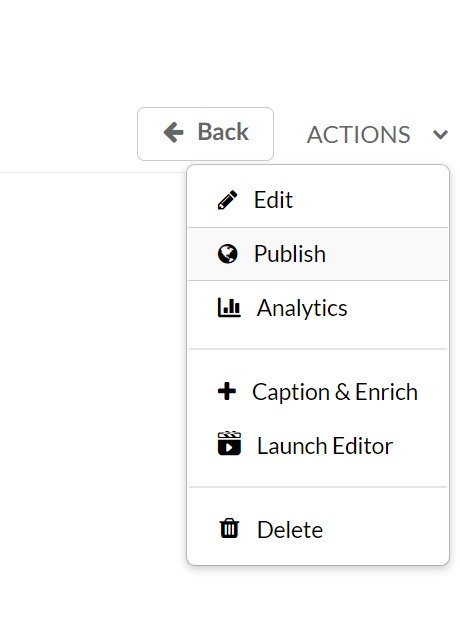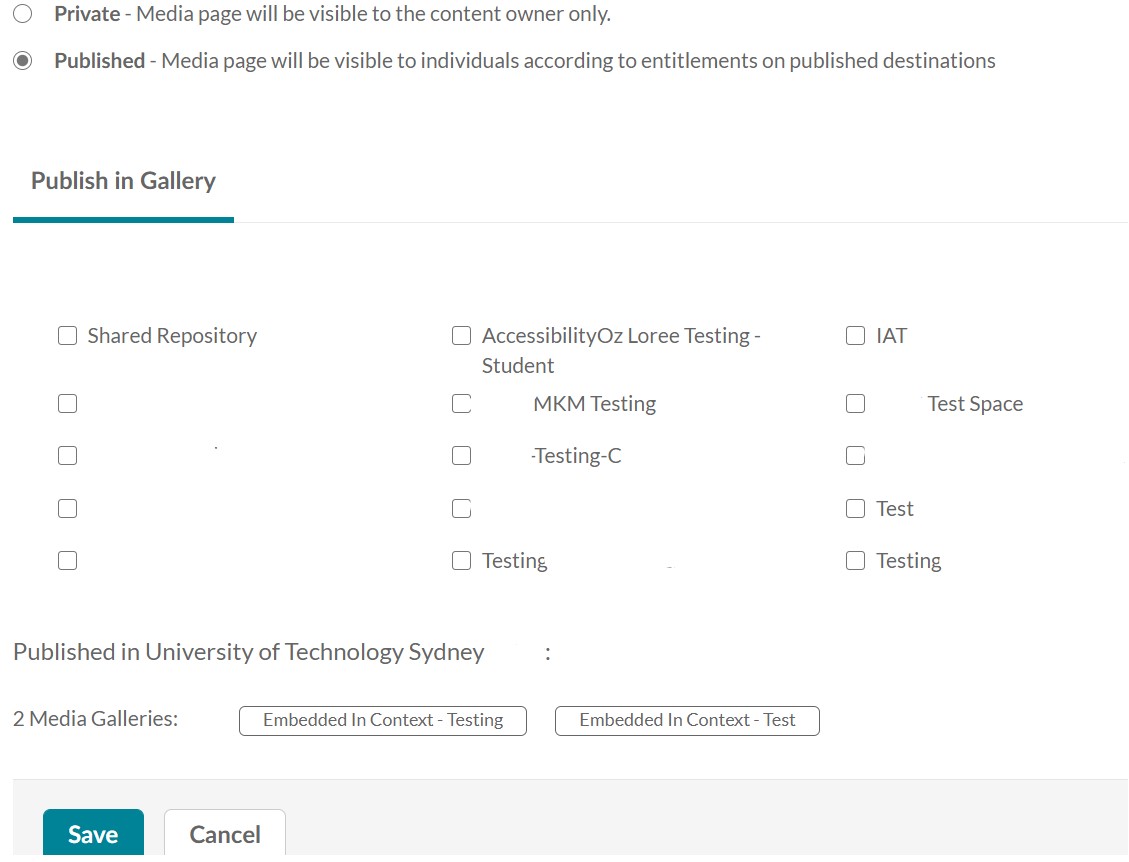 Remember, you can add comments and descriptions to your shared media.