Kaltura is a tool which allows you to upload your recorded media in to your private personal repository within Kaltura.
UTS students can edit their media and submit them as an assignment, group work or an individual project.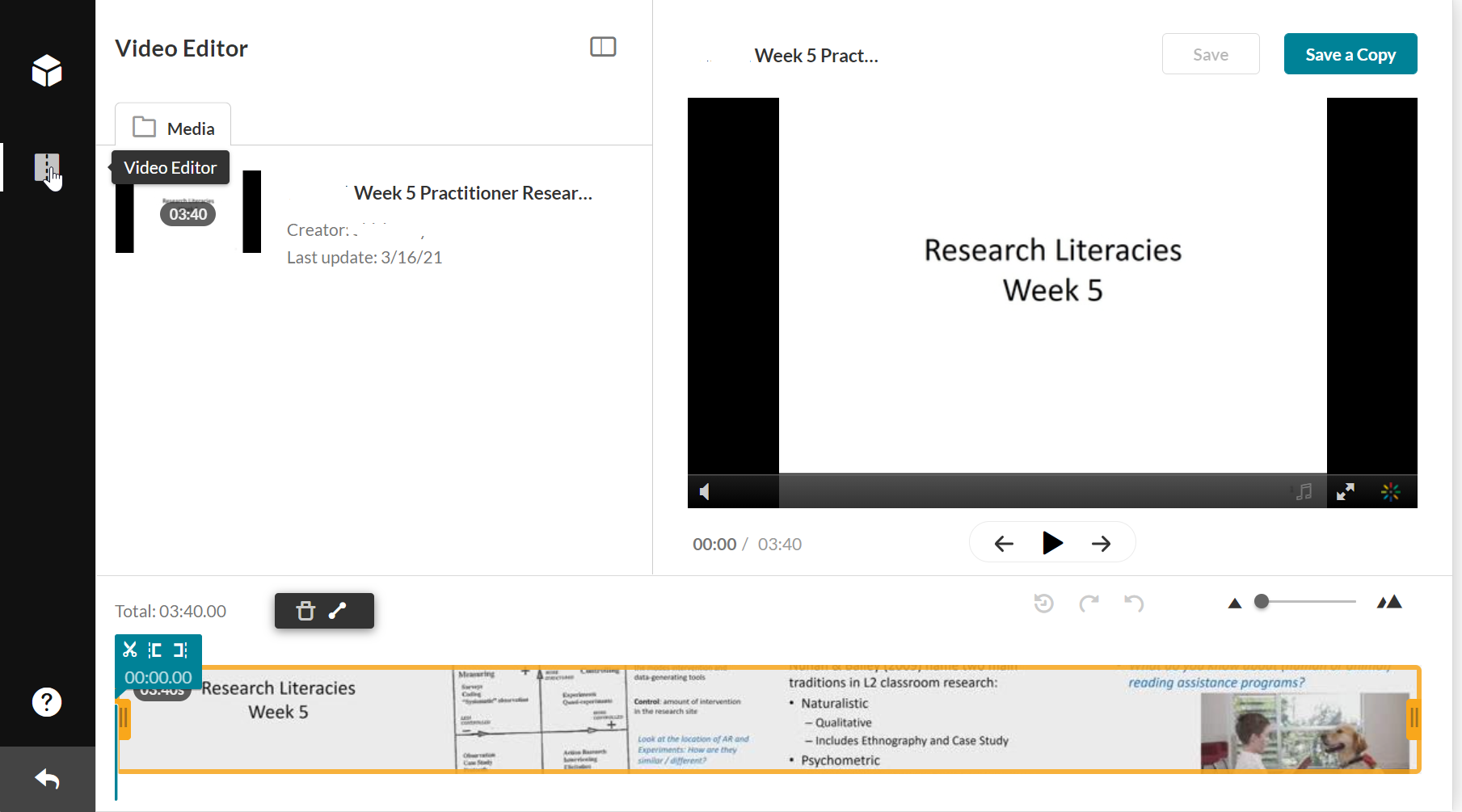 Submit an assignment in Canvas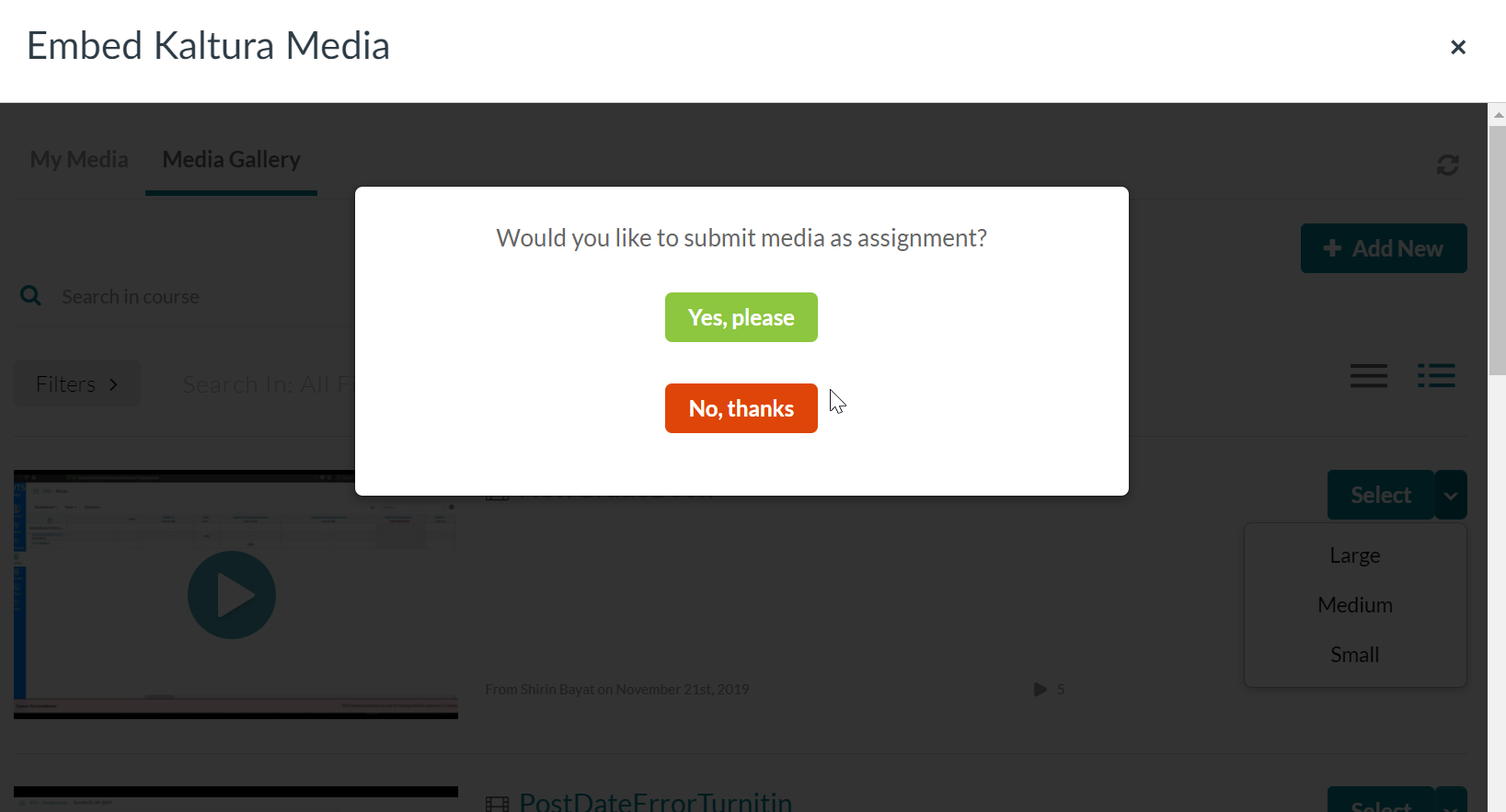 Kaltura also allows UTS instructors to create quiz questions to evaluate and engage students at a point in time in their media.