Content Usage Statistics Report issue
This known issue is closed due to the decommissioning of Blackboard on the 31st of August, 2021
Content Usage Statistics Report may generate a blank report when a large number of users are selected
Affected Users:
UTSOnline Instructors
Description:
A blank Content Usage Statistics Report may be generated if too many users are selected in the Report Specifications > Select Users field. This causes issues when attempting to generate a report for all enrolled users as no default behaviour is specified.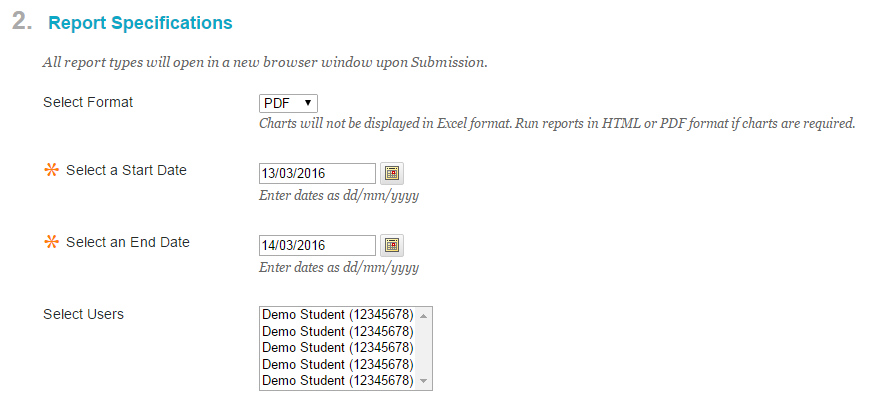 First Reported:
9th of December, 2015
Status:
Active with known workaround but no fix.
Workarounds:
Instead of selecting all students, run the report with a smaller number of users selected.