Before you get started with H5P on Blackboard, you will need to lodge a request with the LX.lab team to be granted access to the UTS H5P portal. Fill out the LX.lab support form here: www.lxlabservices.uts.edu.au
Creating H5P content for your UTSOnline Site
If you are teaching on UTSOnline, you can still use H5P to create interactive activities for your students. You will need access to www.uts.h5p.com to create content for your Blackboard site. Here are the steps you will need to follow:
1 – Go to www.uts.h5p.com and click Add Content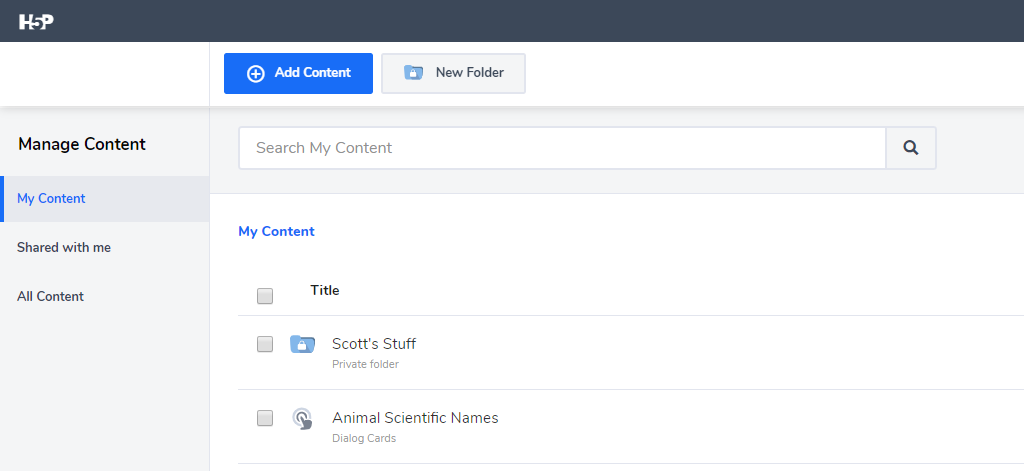 2 – Browse through the H5P content types and choose one to add to your site.
3 – Update the content type with your own material. Once you are ready to save, scroll down to the Publishing options. Make sure the status is set to Public.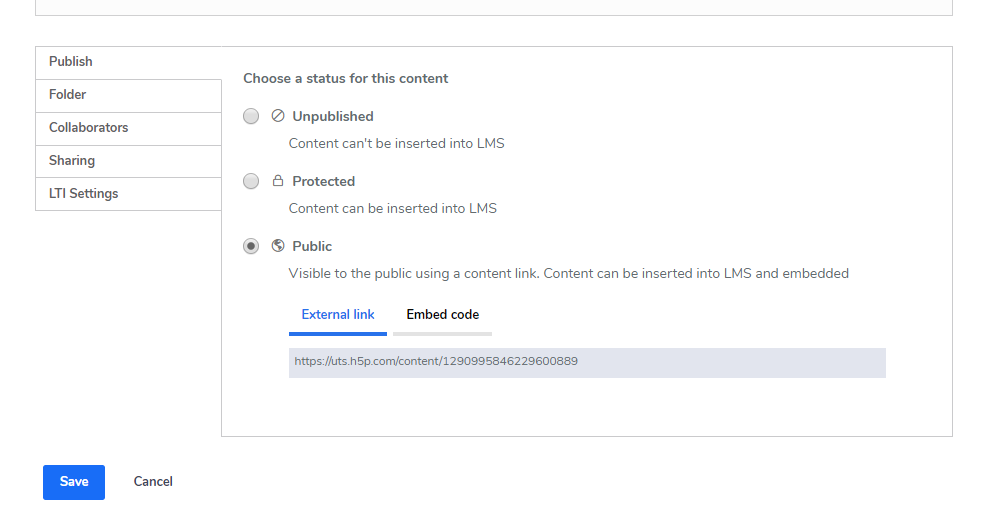 4 – Click Save.
Embedding the content on a UTSOnline page
Once your content has been created you can embed it for your students to use within a page on a UTSOnline subject site.On your My Content Page, click on the activity you wish to embed.
1 – On your My Content Page, click on the activity you wish to embed.
2 – Click 'Edit' and scroll down to the 'Publish' section
3 – Under the 'Public' status, select Embed code. Click on the text box with the HTML code to copy it.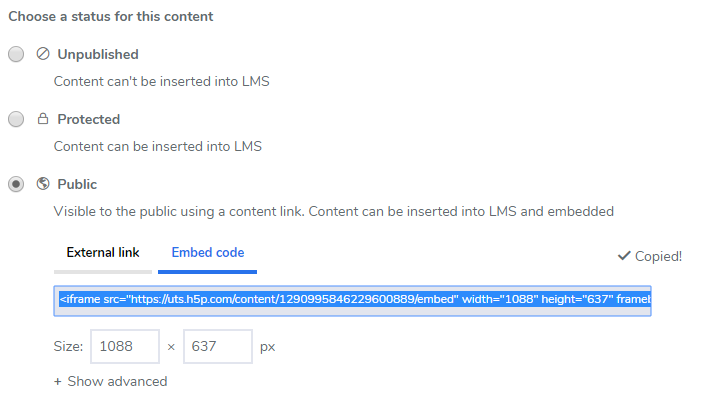 4 – Go to your UTSOnline site and open the page editor on the page you wish to add the content.
5 – Click on HTML in the toolbar to open the HTML editor


6 – In the HTML editor pop-up, paste the text you have copied from the H5P portal. Click Update and then Submit to save changes to the page.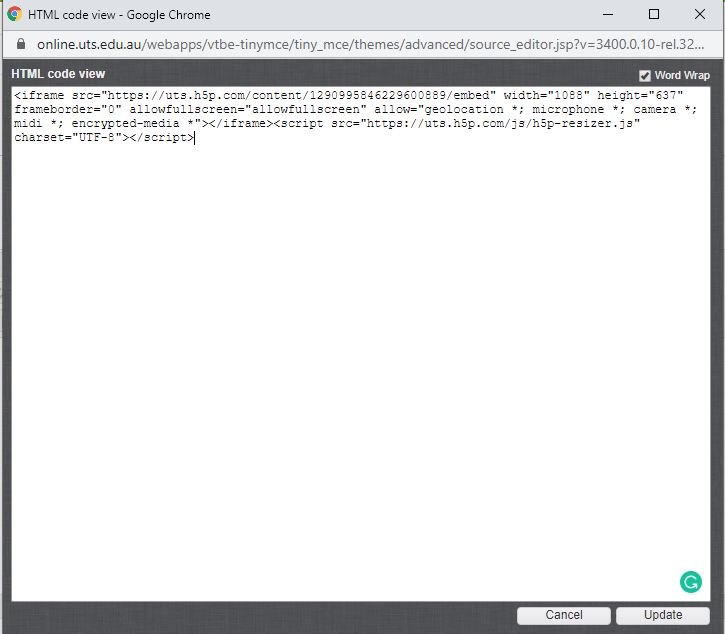 7 – Hooray! Your H5P content is now embedded on your UTSOnline site.