Detecting similarity matches to earlier submissions
It has been observed that when a student submits their assignments early, within the assignment availability window, their submission will not be compared to that of a second student who submits the same assignment later on in the assignment availability window.
Solution:

Instructors have the ability to refresh the Similarity Report to include the latest information available in the Turnitin database in order to view an updated report for the first student.
It is typically used when instructors find two papers within an assignment which they believe have matching text but the Turnitin system is not flagging the matches within each paper. The Similarity Report (for the paper not showing the match) will need to be 'refreshed' to show the matches between both papers.
To refresh the Similarity Report if students have one/limited number of attempts:
Open the Similarity report.
Click on filter icon to the bottom right of the screen (looks like a funnel).
Click on the 'New Report' button.
Note: It can take up to 5 minutes to generate the new report.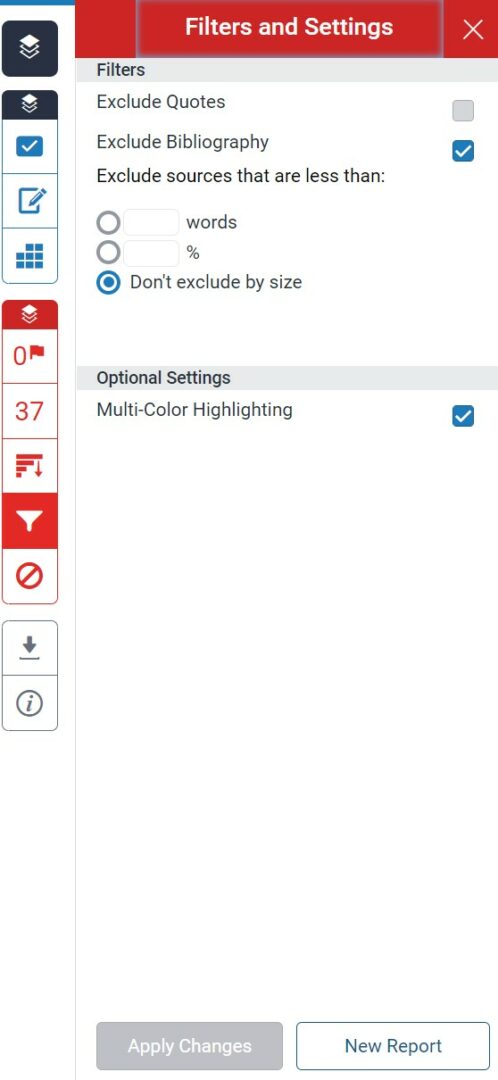 Reference: https://help.turnitin.com/feedback-studio/turnitin-website/instructor/assignment-management/advanced-similarity-report-settings.htm