This document is to provide information on the new Kaltura video assignment enhancement to display the exact time and date that students submit their media assignment.
UTSOnline assignment workflow for instructors: Similar to any other UTSOnline assignment, instructors can select "Assignment" Under "Assessments"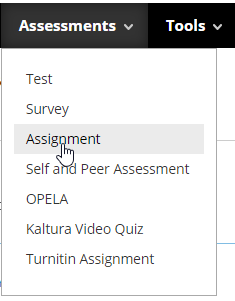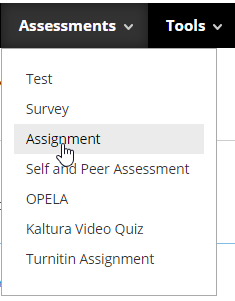 Canvas assignment workflow for instructors: To provide students the ability to upload a video from their Kaltura My Media, the assignment needs to be set up as Type "Online" with the option as "Text Entry"
Kaltura will display the exact date and time that students attempted to submit their media assignment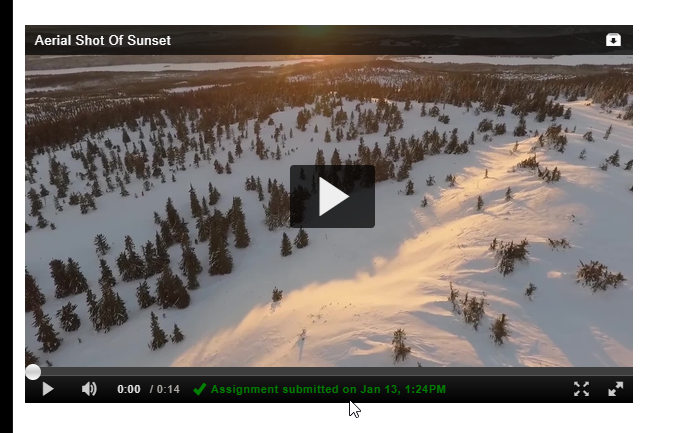 Student workflow UTSOnline:

IMPORTANT: Videos should be uploaded in Standard Definition (SD 576) resolution or higher (e.g. 720p HD or 1080p Full HD). Videos in lower resolutions may not display correctly to markers.

To submit your assignment go to the relevant folder in UTS Online then:
Click on the relevant Assignment
Select Write Submission
Open the Mashups menu
Select Kaltura Media Submission
If you've already uploaded your video to My Media then click the Select button next to it and go to Step 9. If not, go to Step 6
Click on +New Media, then select Media Upload
Locate your video file and upload it
Click Save and Embed
Attach any additional documents (if required)
Click Submit
The message "Success! Your submission appears on this page" will be displayed along with an embedded copy of the video. Please note that:
There may be a delay before the video is displayed in the submission window.
Clicking on the embedded video before submitting may cause a warning message to be displayed. You may continue as long as you have not made any changes.
Students cannot view the submitted video in full screen but markers will be able to access the full screen version.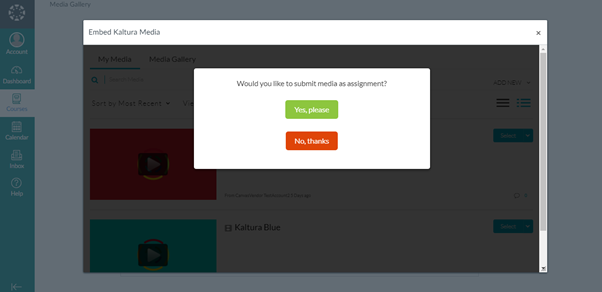 Student workflow Canvas:
1. Click on submit assignment button
2. Click on the Kaltura Icon shown in the HTML editor which opens up the Embed Kaltura Media
3. Choose the relevant media and press save and embed
4. After upload/ selecting the media students see a pop up asking "would you like to submit the Media as an assignment" giving the student the option to specify if the submission is an assignment
5. Select Yes
6. Press submit
Please Note: this pop up with show up whenever a student clicks on the Kaltura Icon to embed media using the HTML editor