Echo360 has replaced the current version of Personal Capture (PCAP) with a new tool which has a new overall appearance and navigation. The new Universal Capture can be downloaded through the Software Centre for Windows users and the Mac Self-Service for Mac users.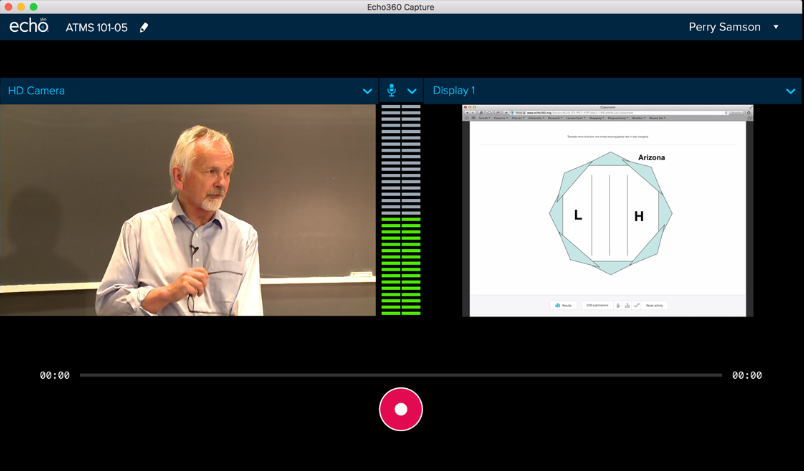 Requirements to run Universal Capture – Personal
Windows requirement:
Windows 10 (64 bit) or higher
Universal Capture is only supported for use with the 64-bit version of Windows 10.


MAC Requirements:
Mac users will need to have OS 12.2 Sierra or higher
Effective August 30th, 2019 there will be no further support from Echo360 regarding any issues that arise from using the older version of PCAP.
Before moving to the new Universal Capture – Personal Capture please be sure that all recordings within the previous version have been published to your Echo360 library as these will not carry across to the new version.
How to use Universal Capture
Open Echo360 Universal Capture – Personal
Set up the microphone, display, and webcam as you require
Enter a Title for the video and where you wish to publish to – note if you do not select a subject your recording will automatically publish to your Echo360 library.
Click Record
After a five-second countdown it will start recording from every input you specified above.
Click Stop – Upload in Progress will show
Recording will now be added to library and your subject, if selected.
Your personal library
Do not delete recordings from your personal library if you have them in a subject as this will remove them from there also.
You can store videos here to be used in a subject at a later date
Your recordings will remain in your library even if you publish to a subject.
Where to download Universal Capture
You can find instructions on how and where to download Echo Universal Capture here:
https://support.echo360.com/customer/en/portal/articles/2925426-installing-the-universal-capture-desktop-application?b_id=16609
Alternatively, you can easily download Echo Universal Capture from UTS Software Center: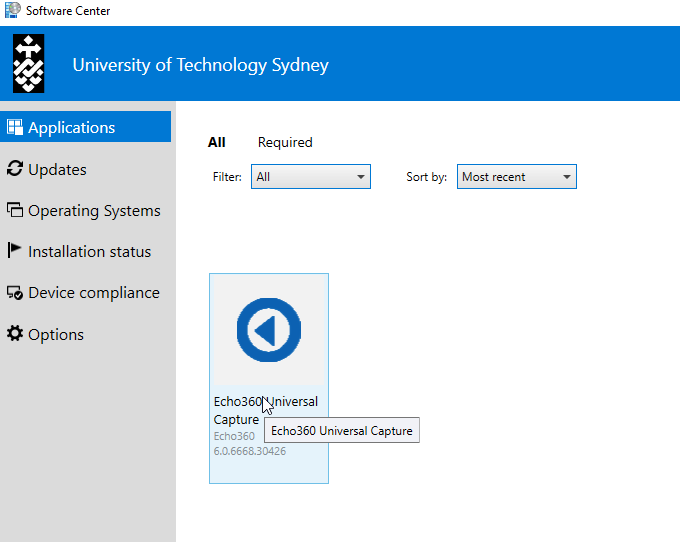 Please note
Echo Universal Capture does not keep the recorded screen captured videos locally. Instructors can save their recorded video in Echo library directly.
Saving the universal capture videos locally is in Echo's road map.