A Lesson Plan is a container for content that can hold lesson profiles, learning objectives, and the content items that students need to complete a lesson.
You can add information for students to view alongside the content to help them understand the objectives and intended result of their learning.
For example, you can include how their knowledge will be measured, the needed materials, and what they should have learned after the instruction. The more information students have at the start of the lesson, the more prepared they are for the content ahead.
How do lesson plans appear to students in a content area?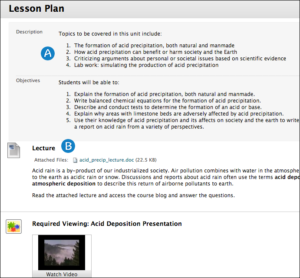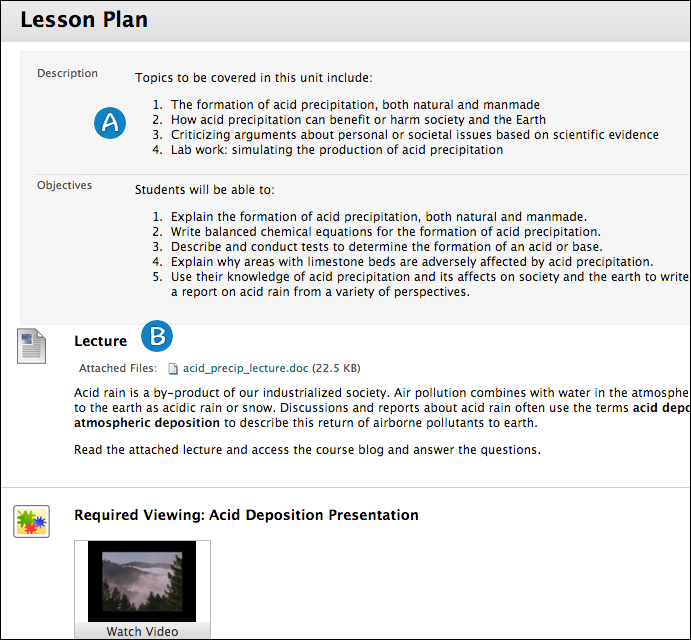 A. The lesson profile and instructional objectives appear in the top portion of the page.
B. Content appears in the lower portion of the page.
Watch a video about lesson plans
Please note: If you require further assistance with Adaptive release functionalities within your Blackboard subject site, please contact your faculty Learning Technologist.