How to create sets of questions and direct students based on their results
While creating Adobe Captivate quiz slides, you can direct users to
subject materials within their subject site,
study materials within the UTS Library,
different sets of Captivate project questions,
or to a particular slide within the same Captivate project to allow them to review more study materials.
To achieve the above functionalities, instructors are required to set their desired number of attempts for each question.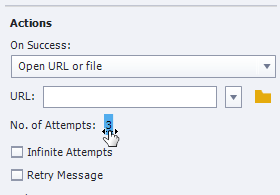 Under Quiz tab > Actions > Last Attempts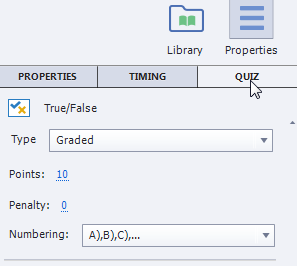 Here you can redirect students based on their last unsuccessful attempt:


You can take students to a particular slide by selecting "Jump to slide" and selecting a slide number from the drop down menu or take them to previous slides by selecting "Go to the previous slide" or "Go to the slide last visited".
If you wish to direct students' last unsuccessful attempt to a new set of question slides or study materials in UTSOnline, you need to select "Open URL or file". Here, you are required to first upload those questions slides or study materials to your subject within UTSOnline (this could have a range from PowerPoint slides to PDF). Click on the relevant material and get its url. Copy the url and paste it in your captivate project.
Students can be taken to a new url outside UTSOnline as well. You can copy the exact url and paste it in the URL field.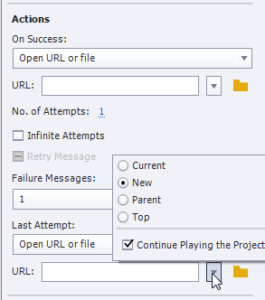 Important: Please note, upon selecting "Open URL or file" you must select "New" from the drop down menu so that it opens in a new tab or window, so that the SCORM slides remain at the same place in the current window in UTSOnline.