Welcome Videos
Research shows that we can't underestimate the importance of teacher presence, particularly for students who are studying online or transitioning into higher education.  Online resources such as videos, can be very useful in welcoming and engaging students, and providing an early interaction with the teacher from the beginning of session.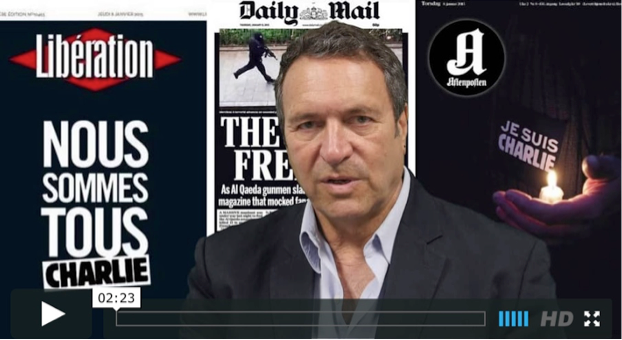 Why have a welcome video?
Let's consider some of the potential benefits an introductory video might have for you, your tutors and your students:
1.     Expectations are set clearly from the beginning:
By capturing some important points about your expectations and what the students can expect while studying your subject, they will feel more informed and better prepared to undertake the learning you intend to guide them through.
2.     Students engage more quickly:
A quick video outlining for the students how your subject works and where they can find important things relevant to their studies within your UTSOnline subject will decipher and demystify the logic you may have used to organise the content in your subject. This will reduce any frustration your students may experience when trying to make sense of your subject for the first time. Consequently they are more likely to engage with any online or blended activities you may have.
3.     Time saving tool:
Often part of the first lecture or workshop is used to explain the subject to the students, or go over the subject outline. How much of the information given to them verbally whilst amongst their peers do you think they actually retain? Do they email you throughout the session asking you the same questions over and over again about things you made a clear point to explain during the first lecture?
By creating an introductory video, you are able to capture all the key points you would usually make at the start of the session. By posting it in UTSOnline it is then ready for your students to review whenever they forget what you had said. This can lead to a dramatic reduction in unnecessary emails.
4.     Real value:
Creating a video does not need to be an elaborate exercise. An effective subject introduction can be recorded in 5 minutes or less. Publishing that video to a video hosting environment such as YouTube takes another few minutes and embedding that video in UTSOnline takes 30 seconds.
What kind of video should I have?
Do I need to go to film school?
No, film school is not required.  IML staff are always there to help as well.
Should I be on camera or not?
Not everybody is comfortable being on camera, but the students do like to see you.
Following is a quick guide to the kinds of videos that you can easily put together.
The two most likely types of video you can make will either be a 'talking to the camera' style video or a 'narrated screen recording' style (also known as a screencast).
On-camera presentations / Presenter style video
This type of video is more commonly referred to as 'talking head' or 'head shot' video. The presenter speaks directly into the lens of a camera. A classic example of this might be a newsroom presenter sitting behind a desk talking to the camera as though they are talking to a person. This gives the impression to someone watching the recording that the person speaking is speaking to them directly.
What equipment do I need?
Equipment required for this type of video can range from a high-end video camera with tripod, to a webcam, or an inbuilt camera within an tablet, mobile phone or laptop. The audio is also captured in various ways from inbuilt audio options to lapel or stand-alone microphones.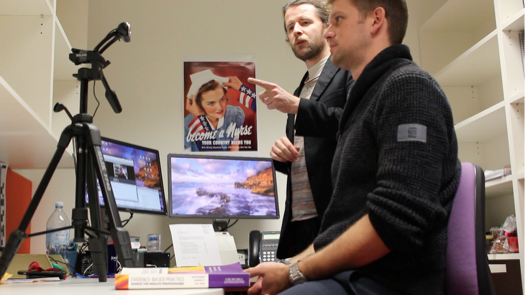 See how to make a video or screencast – examples – for more information on how to create this kind of video.
Narrated screen recording / Screen capture video
More commonly known as a 'screencast', this is any video that was created by recording whatever is happening on your computer screen. This type of video is commonly used to demonstrate how to use a software application or how to navigate through a website such as UTSOnline for example or a document such as your subject outline.
What equipment do I need?
Equipment required includes the screen capture software as well as the same kind of audio needed for a presenter style video, described above.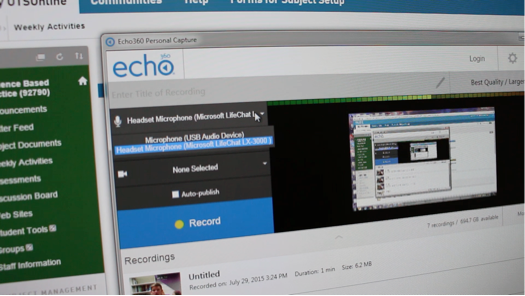 See how to make a video or screencast – examples for more information on how to create this kind of video.
By using combinations of these two types of videos you should be able to communicate all the important information that students need to quickly engage with their learning.
Tips – how to make a good video
There are many common mistakes that are made when making videos. These simple guidelines will help you to avoid them.  Two important things to bear in mind are accessibility – you must ensure that you provide information for screen readers so that vision and audio impaired students are able to see and hear the information – and copyright.  It is not ok to put in 30 seconds of your favourite tune in your video without owning or licensing the copyright.  The UTS Library provides important information on copyright that everyone should know.