Instructors can easily add Lynda.com courses to their UTSOnline site. Also, they can enable student activity reports to their subject sites' grade center.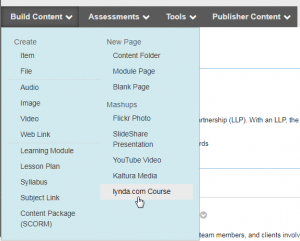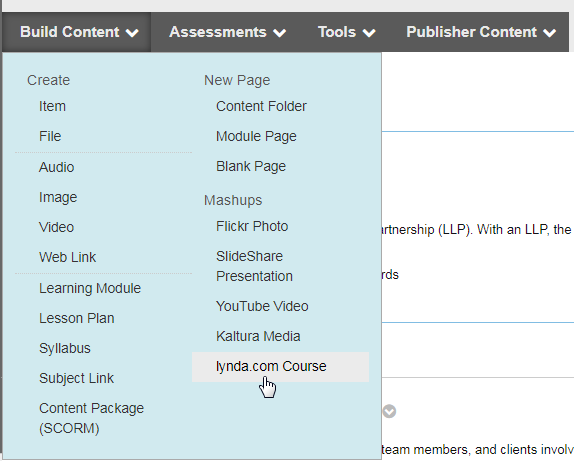 Open or create the content area that students will access to view the Lynda.com course link. From the Build Content menu, select Lynda.com Course.
In the new window, you will notice that Lynda.com has few suggestions based on your Subject name. Please search for the course name that you would like to add your your subject, then press the "Add" button.
Here you can simply select the radio button of "Enable Grading" under "Grading" and press save. This option immediately generates a grade center column (with the same name of your chosen Lynda.com course) and reports students' activities in the grade center.

Please note that, students' activity reports do not include the Lynda.com introduction videos.