UTSOnline upgrade – July 2019
Note: Internet Explorer is no longer supported by UTSOnline (see Supported browsers help page)
When is the upgrade? *
UTSOnline was upgraded on Sunday July 14, 2019.
What's new in this upgrade? *
This new version of UTSOnline will focus on applying bug and security fixes but will introduce the following functionality:
Download assignment submissions with annotations *
Annotations made to a Blackboard assignment submission can now be downloaded along with the submission.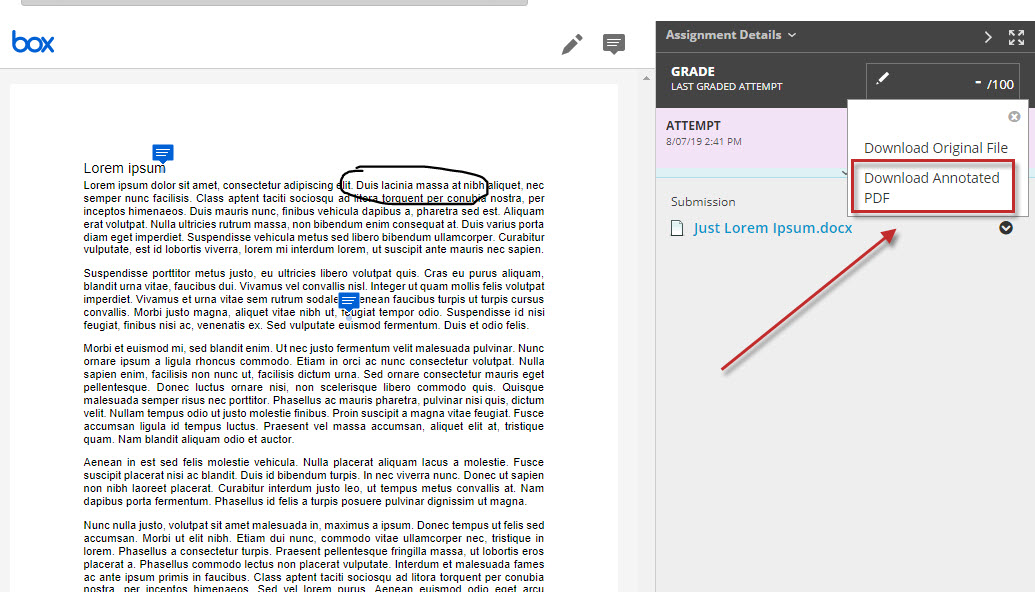 Grading available in the Blackboard Instructor app *
In the Blackboard Instructor app, Subject Coordinators and Instructors can now easily identify UTSOnline subject sites where they need to grade student submissions. They can review, annotate, and grade submissions and quickly publish the grades back to students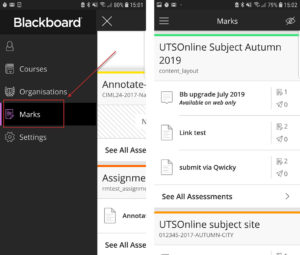 Where can I go for more information? *
If you have any questions regarding the upgrade, please log a UTS ServiceConnect request to the Learning and Teaching Systems team