UTSOnline upgrade – November 2016

UTSOnline has been upgraded to the latest Blackboard configuration. There are no major changes to your environment but you will notice some subtle design changes and a more responsive web experience. In addition, there is a new look marking environment for Turnitin assignments.
Design and layout *
A more streamlined landing page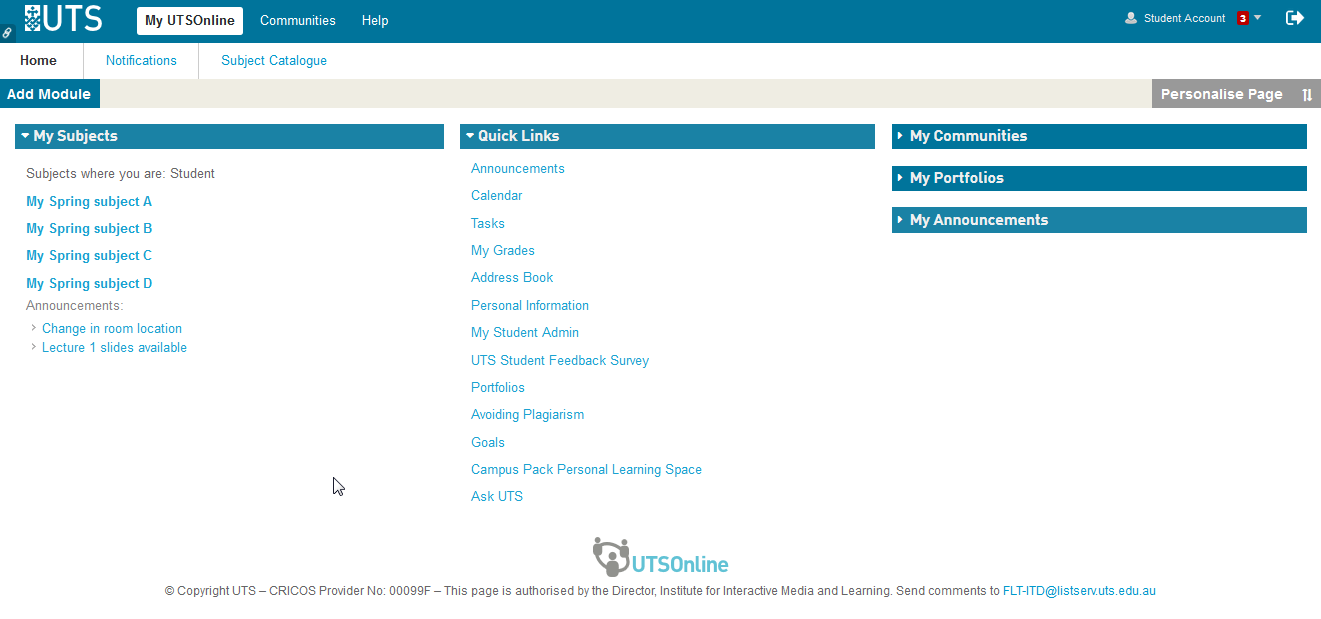 A more responsive design for mobile devices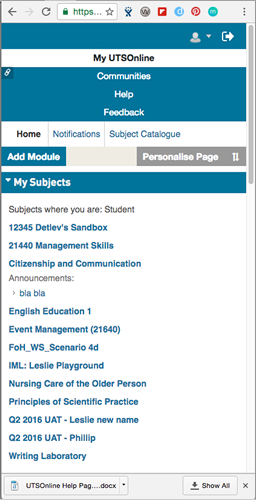 To maximise the responsive experience it is best to modify your module layout on the home page so that your subject listing will appear first in the vertical layout on your phone or tablet. It's easy to do. Just follow the steps in this short how-to video.
Changes to Turnitin *
Turnitin has launched its new look user interface called Feedback Studio while keeping all the existing functionality of the GradeMark suite.
For Instructors
Layout and navigation have changed in the marking space. It is recommended that you view this quick comparative guide to show you how Feedback Studio compares with the classic GradeMark experience.
Turnitin has also provided comprehensive online resources. To assist your students you can provide the resource links listed below within a relevant section of your subject sites. For a quick demonstration of Feedback Studio in action and to test some interactions, visit this site. For comprehensive guides to the various Feedback Studio instructor tools, access the following links:
For Students
You may notice some changes when viewing your Turnitin feedback. The links provided below will assist if you have any uncertainty when it comes to accessing your assignment submissions and feedback. Note that the steps for submitting an assignment will not change.
Supported browsers *
For a list of the latest supported browsers for accessing UTSOnline, please refer to the Supported Operating Systems and Browsers help page.