Improved Mobile Experience
When accessing UTSOnline on your mobile device, look for the new hamburger icon that makes navigating UTSOnline even easier. Plus, many tools are now mobile-friendly including Blogs, Journals, Tests and the Learning Modules tool. In the Learning Modules tool, the table of contents will always be pinned to the bottom of the page and can be expanded or collapsed. In Tests, additional question types have been optimized for use on mobile devices.
Portfolio toggled menus in mobile browsers
Now users can view their portfolio's Edit menu, Tool menu and table of content menu in mobile toggles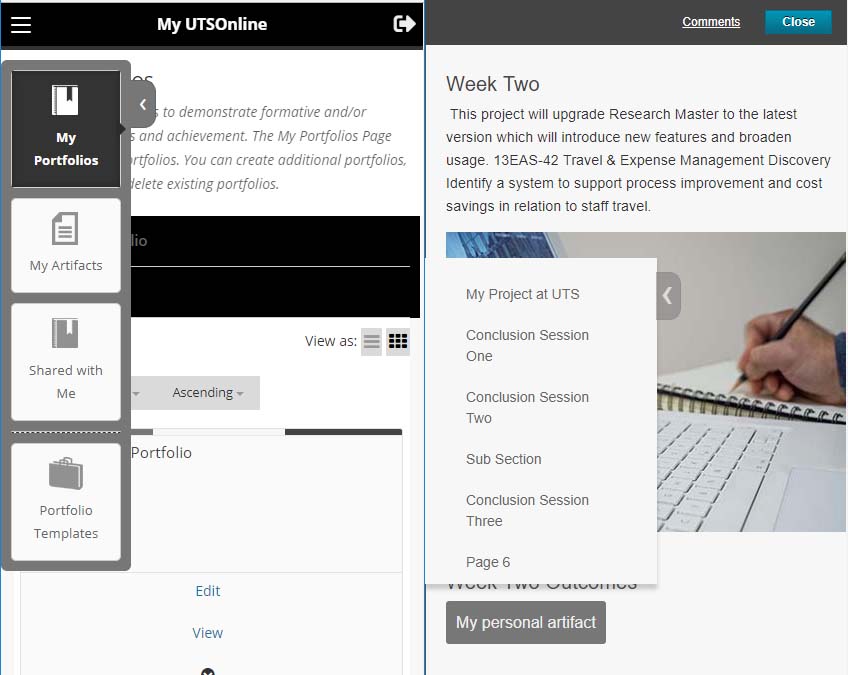 Click here to view the complete list of UTSOnline 2018 upgrade.