Chemistry notation support
MathType Web comes with some specific features to easily create chemical notation. All the chemistry-related features are activated when the chemistry toolbar is activated.
MathType APPs and MathType Integrations do typically include two icons for MathType, one for the generic math toolbar and another for ChemType.
The main tab of ChemType includes the most useful symbols to create chemical notation. The other tabs and icons in the toolbar are the same as in MathType.
Chemistry tools, like an embedded periodic table of elements, are now included in the math editor. Please click here to find out more about chemical notation.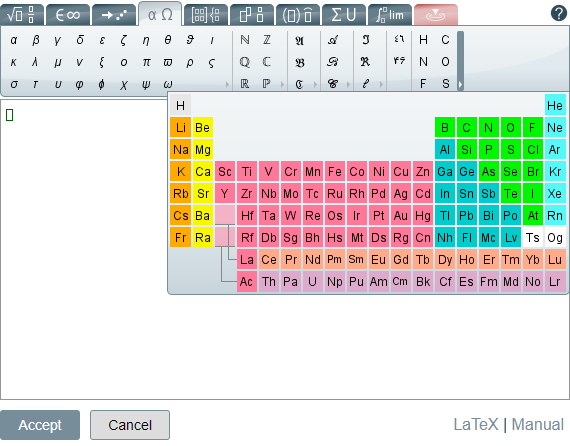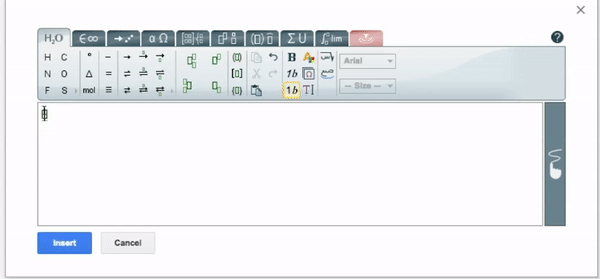 Click here to view the complete list of UTSOnline 2018 upgrade.