Change to online.uts.edu.au landing page
online.uts.edu.au will soon become a navigation page directing current students to UTSOnline (Blackboard) and Canvas, and future students to our online postgraduate degrees and short courses.
We're making this change to simplify our evolving online learning environment.
Here's what the new page will look like: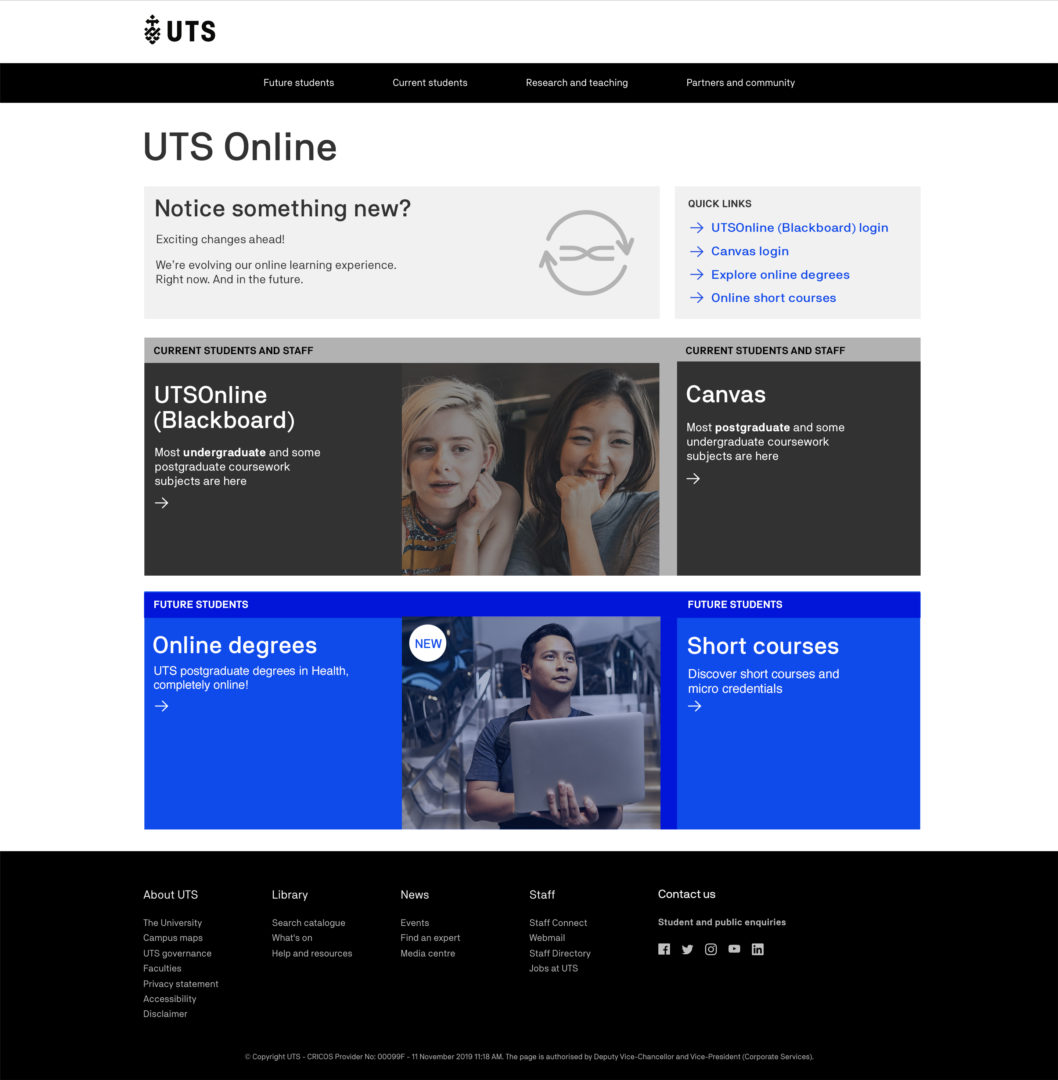 How to log in to UTSOnline from online.uts.edu.au
Click on the quick link or the UTSOnline (Blackboard) section, highlighted below, to go to the familiar UTSOnline log in page.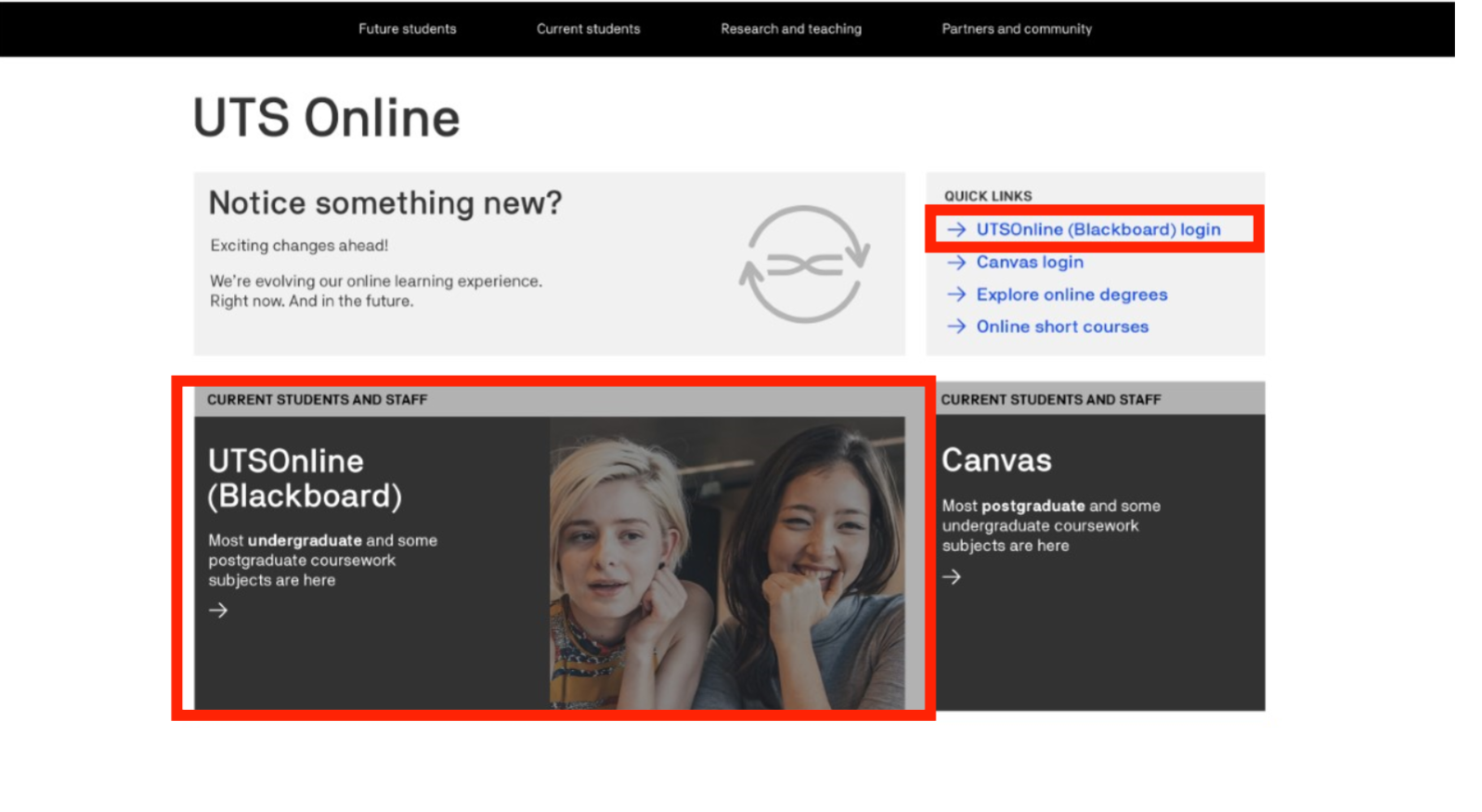 Bookmark https://online.uts.edu.au/webapps/login/ to skip this navigation page and go right to the UTSOnline log in page.